Surplus Sales Hours of Operation
Contact us to schedule an appointment to shop at our warehouse in person. We are open by appointment Mondays, Wednesdays, and Fridays 10 AM - 3:30 PM.
A robust surplus operation is an essential step in achieving sustainability goals in any large organization.
- Steve Van Duine, UC San Diego Surplus Sales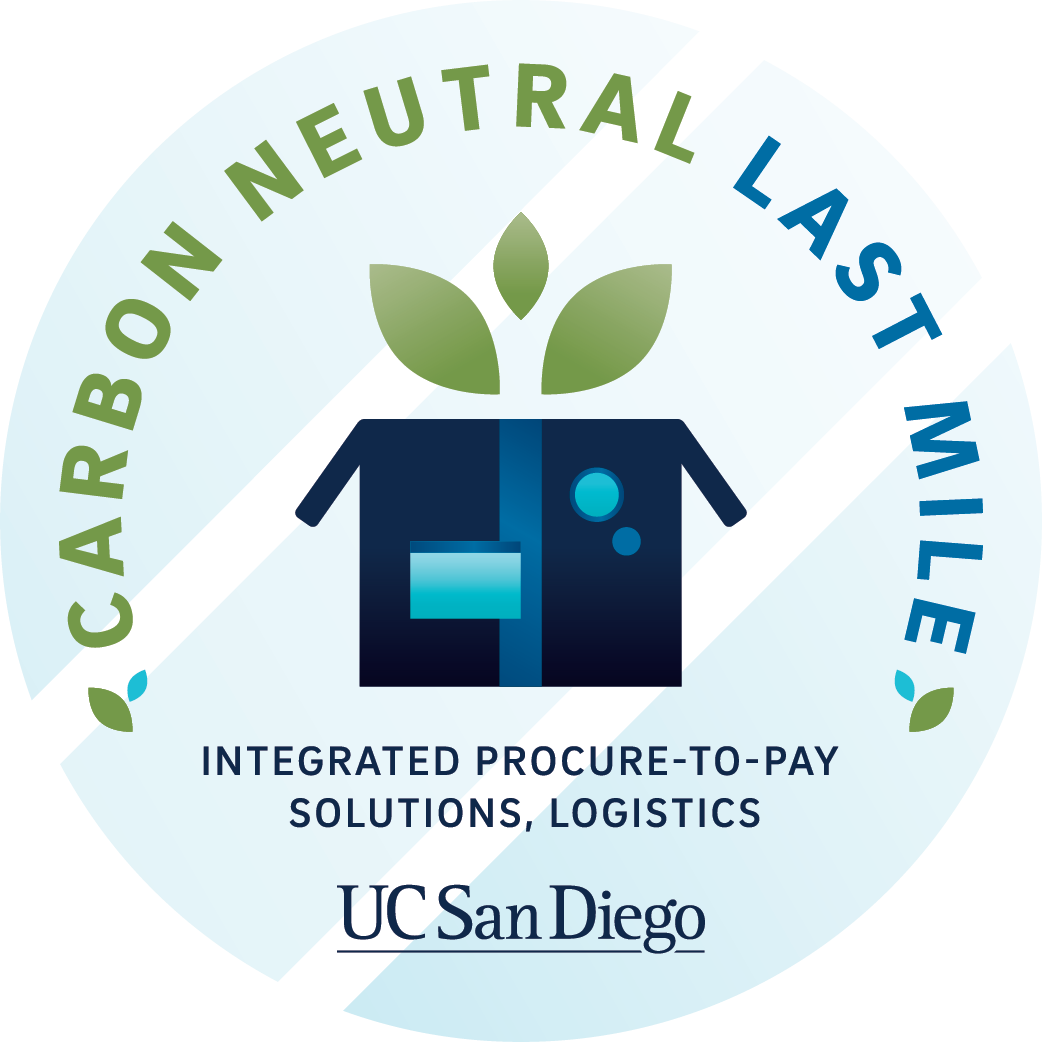 Reduce
Surplus Sales is a self-sustaining, eco-conscientious, all-inclusive solution to material and equipment removal for UC San Diego. Through our various services, donation programs, sustainability practices, and campus partnerships Surplus Sales greatly mitigates landfill waste. Additionally, we are reducing our carbon footprint beginning in 2020 by replacing our diesel trucks with electric vehicles and will use the solar power system built at our Trade Street warehouse to charge the new electric fleet.

Reuse
In addition to public sales, many surplus items are renewed and reutilized within UC San Diego through our inter-department sales program. Lab equipment and furniture are leading categories resold back to campus. Surplus further serves campus clients who participate in the program by offering custom builds and installation at the new location. Additionally, Surplus cleans, repairs, and re-keys the office equipment before installation.

Recycle
Electronic waste is the largest area of recycling except for light steel. Surplus separates all electronics into several categories to increase value, remove salable components, check for data storage (all unwiped drives are crushed on-site). R-2 certified vendors bid on each load. As a result of this program, UC San Diego has had no eWaste disposal fees for the last 10 years and, in fact, sees returns on the program.
---
One Employee and a Truck.
The Surplus Origin Story.
In 1983 Surplus Sales worked out of a 1500 square foot metal building and had 1 pick up truck, 1 employee, and 1 part-time student assistant. IBM electric typewriters were the leading sales item at that time. Surplus processed around 12 pick up requests and averaged $1,500 in sales per month.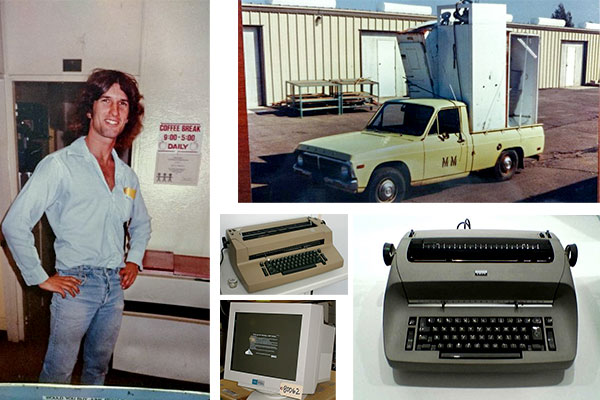 ---
How We've Grown.
~1.5M lbs of Material Processed Annually.
Surplus has since grown into the robust, self-funded, full-service operation it is today. Our facility spans 39,000 square feet, encompassing two large warehouses, a sales showroom, and an expansive processing yard. Our fleet consists of 2, 20-foot box trucks, 2 flatbed trucks, a pickup truck, and a 15K pound capacity forklift. We support six full-time employees, 2 temporary employees, and 1 part-time student. We process ~1.5 million pounds of materials each year!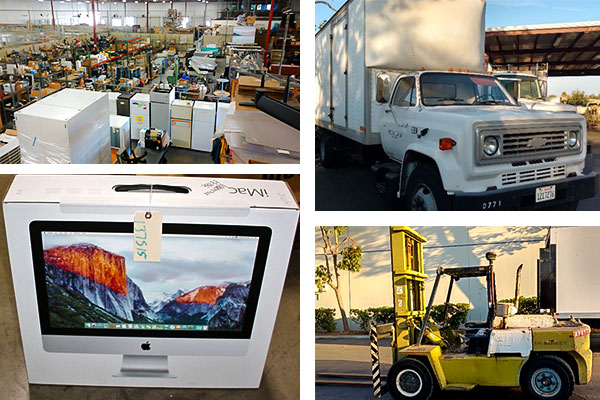 ---
Special Services & Support.
Custom Furniture Builds.
Sometimes minor repairs can improve the value of items Surplus intakes which increases the value and makes it more useful to the person who buys it. "That's what I get the most satisfaction from on the job. Creating another life for some of this equipment so it can be reutilized by others. There's also immense satisfaction from the furniture operations that we do. When we restore a bunch of old furniture and recreate it into a usable office space... seeing the look on clients' faces when they come into their new office for the first time, that satisfaction is just something you can't duplicate. It's just a really good feeling." - Steve Van Duine, Surplus Sales Manager.
---